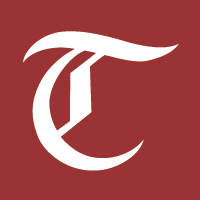 AJR's "OK Orchestra" is more than just correct
[ad_1]
For a quarantine album, it sure hits hard



OK Orchestra
AJR
S-curve records
March 26, 2021
AJR released their third studio album, OK Orchestra, Friday. Overall, the album does a very good job of picking up themes from their previous albums which are now a central part of their sound. With four promotional singles over a year, of "Bang!" in January 2020 at "Way Less Sad" on February 27, 2021, OK Orchestra was long in coming and did not disappoint.
A few traits of AJR make them a unique group. First, the three members are all brothers, with their names Adam, Jack and Ryan, forming the titular acronym of the group. This usually informs some of their songs about their childhood, family dynamics, and specific experiences. In addition, Adam, the eldest, is pursuing a doctorate and running a non-profit association in addition to his involvement in AJR. After Neotheatre released in 2019, rumors have circulated that Adam will be leaving the group. This feeling of uncertainty about the longevity of the group makes any outing even more special.
The second defining characteristic of AJR is their dedication to incorporating experimental production and instrumentation into their music and sharing it with their listeners, which is reflected in their shows and Ryan's livestreams, where they build the instrumental tracks in. real time. At OK Orchestra, this is found in the first piece, the opening. As well as being their hallmark of the rest of the album, "OK Overture" begins with a demonstration of how drums can be filtered to play the melody.
With all of that out of the way, let's dive into what makes this album so good: the juxtaposition of catchy music and incredibly dark lyrics. There are two, maybe three songs that are slower and incorporate more minor progressions on the 13-track project, while the rest is often drums and brass. The production often overlays multiple instruments and vocal tracks, giving most songs that atmosphere of jumping with a crowd at a concert.
The one song that got more and more tragic the more I listened to it was "Joe", which is about someone from college who was both the idol and the tyrant. The first verse speaks of Joe as "God" and tells when Joe called their last name lame. It turns out that the AJR brothers' last name is "Metzger," not "Met," which is a Jewish last name. The secret nod to anti-Semitism in the schoolyard highlights a sobering reality in parts of America that never change. The choir is basically asking for approval of this specter from an eighth grade student who was cooler and busier and had the girls. The ironic line: "I never think about you / Look at everything I do / I did concerts in Belarus / Now Joe do you think I'm cool? says a lot about how children often carry this injury with them much later in life. In characteristic AJR style, all of this is set to a sparkling piano flourish and beatbox track.
Another equally heart-wrenching song is "My Play," which takes the voice of a young child to discuss the impact of divorce on children. The indignation of having to perform the same piece a second time at 'Daddy's New Place', combined with the choir voice gradually changing from song to scream, really captures how confused, angry and lost children can be. when their parents decide to separate.
The three-song progression of "Humpty Dumpty", "The World's Smallest Fiddle" and "Way Less Sad" explores the public performance of being well while struggling. "Humpty Dumpty" tells the famous nursery rhyme, with Humpty Dumpty smiling as he falls off the wall in front of a large crowd and thinking he will "scream when there's no one around". Meanwhile, "World's Smallest Violin" chronicles the mental spiral of downplaying one's own pain, comparing the need to see a therapist with their grandfather fighting in WWII and their great-grandfather serving as a firefighter. The image of the world's smallest violin is a fitting analogy, as the violin is canonically known for its nostalgic and heartbreaking sound. Finally, "Way Less Sad" comes up with the "Hey! Hey! Hey! Hey!" but still admits, "No, I'm not happier, but I'm a lot less sad."
Other songs on the album move into the territory of celebrity-centric unrest. While less comparable, they certainly show the reality of being in the entertainment industry. "Christmas in June", in particular, is aimed at a partner who often misses special occasions and holidays because of the band's schedule – hence a request to celebrate Christmas in June, when they are less likely to turn. , instead of December.
The song "3 O'Clock Things" connects general and relatable existentialism to the reality of AJR as public figures. Starting with some general anxieties that one can feel at 3 a.m., such as wondering 'if someone is shy or hates me', the song ends in the inability to discuss politics as a person. 'interpreter. More precisely, they should "stay out of it all to keep half [their] fans ", a consequence that many artists face when speaking out on political or social issues. Fortunately, they still keep the line "If you're fucking racist then don't come to my show", before jumping into a jazzy, brass-filled instrumental break to close the song.
When AJR released this album, they pointed out that while it may not have been explicitly talking about the COVID-19 pandemic, the songs it contains are certainly a product of its time. The exploration of politics, isolation and sanity are sure signs of this. Still, it's still an escape album, as I can already tell what every song on a show would sound like, which will hopefully be coming soon.
[ad_2]