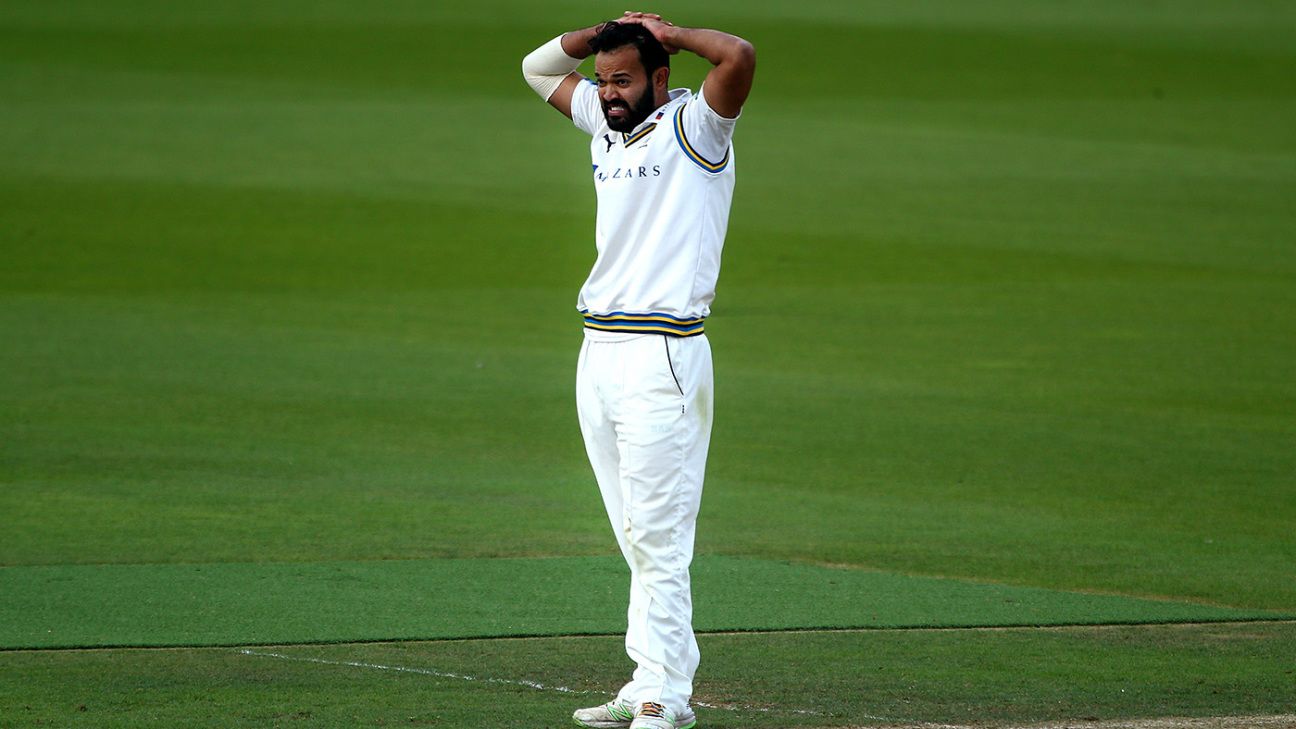 Azeem Rafiq 'shamed' after historic anti-Semitic exchange revealed
News
2011 discussion surfaces following anti-racism testimony from ex-cricketer
Azeem Rafiq has admitted he was "ashamed" of anti-Semitic remarks he made during a text exchange with another Asian player in 2011.
Rafiq, whose testimony before a parliamentary select committee this week forced England cricket to face charges of institutional racism, added in a statement posted via Twitter that he had "absolutely no excuse" for his actions.
The swap, involving former Leicestershire cricketer Ateeq Javid, appears to revolve around a third Asian player, then playing for Derbyshire, who was reluctant to spend the money on a meal.
"Hahaha, he's a Jew," joked Rafiq. "Probs still go after my 2nd ha… Only jews do that kind of shit".
In response, Rafiq wrote, "I was sent an image of this early 2011 swap today. I went back to verify my account and this is me. I have absolutely no excuse.
"I am ashamed of this exchange and have now deleted it to cause no further offense. I was 19 at the time and hope and believe I am a different person today. I am incredibly angry with myself and I apologize to the Jewish community and all who are rightly offended by this."
Rafiq's admission follows the recent suspension of Yorkshire head coach Andrew Gale over his own use of the anti-Semitic slur 'Y*d' in a Twitter exchange in 2010.
Responding to his message, Marie van der Zyl, the chairwoman of the Board of Deputies of British Jews, told the Palestinian Authority: "Azeem Rafiq has suffered terribly at the hands of racists in cricket, so he will fully understand the harm that this exchange will cause the Jews who supported him His apologies certainly seem sincere and we have no reason to believe that he is not completely sincere.
Speaking on the heels of his testimony, Rafiq admitted he was "not perfect", but that "nothing excuses racism".
"At no time will I try to defend the indefensible," he later tweeted. "To those I have hurt, I am sincerely sorry. I will continue to face and take responsibility for all the other mistakes I have made."