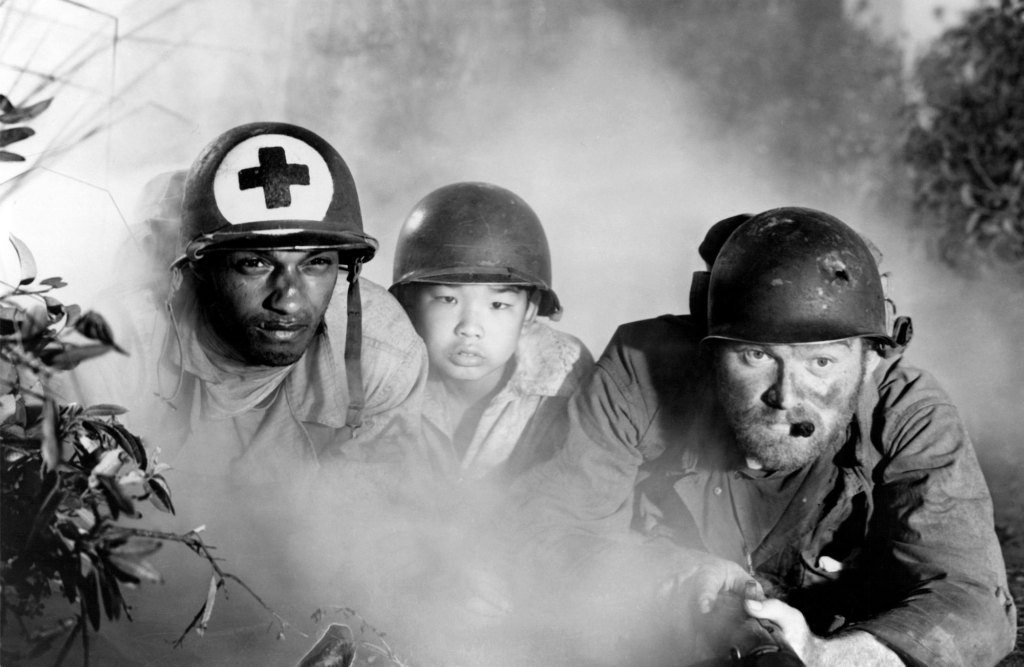 Cinema is a battleground: Film noir and Sam Fuller's war stories still sting
Calling all cinephiles and cinephiles, BAMPFA has cooked up a remarkable month-long retrospective on director Sam Fuller, one of Hollywood's most subversive playwrights of all time. The 10-film series titled "From Front Page to Front Lines: Sam Fuller Essentials" (Friday/August 29-31) features nine 35mm prints (plus a DCP) and is the perfect opportunity for passionate fans, as well as new admirers, to be exposed on the big screen to these mini-masterpieces of the man nicknamed "the Jewish John Ford".
Directing 24 feature films over six different decades (1949-1990), Sam Fuller's unique filmography can be summed up by one of his most famous quotes: "Film is like a battlefield, with love, hatred, action, violence, death… in a word, emotion. In his amazing autobiography, A Third Face: My Story of Writing, Fighting, and Filmmaking, he recounts his trajectory from newspaper deliveryman to Hollywood screenwriter and then cult filmmaker. In fact, the love shown to his films, from the 1950s, by French New Wave directors such as Jean-Luc Godard, François Truffaut and Luc Moullet could be the reason why he is still so revered by filmmakers. future generations. This adoration even culminated when Godard made an appearance as Fuller in his 1965 film. Pierrot le fou (1965).
So who was Sam Fuller? What makes his films (always) so incredibly resonant, and why should you do whatever it takes to attend BAMPFA for as many of these rare 35mm screenings as possible? When I sat down with Kate MacKay, Associate Curator at BAMPFA since 2016, she immediately exclaimed, "He's one of my favorite filmmakers!
As MacKay researched the 10-film series since 2019 (when it was originally going to screen), she realized that BAMPFA hadn't screened Fuller's films since just after his death in 1998, when they screened simultaneously at the Théâtre Lumière. She also came across an audio recording of Fuller when he appeared for a talk at BAMPFA – there's apparently even a real cigar he left somewhere in the archives.
"To watch a (Sam) Fuller film is to be immediately immersed, face-first, in the hypocrisies and criminal fictions that make up the American mythos." The feelings of LA Weekly's Ginger Varney are at the heart of why MacKay thinks this series might be interesting for a first-time viewer of Fuller's work.
"Sam Fuller presented such a unique portrait of mid-century America across the genres of westerns, film noir and wartime imagery," MacKay said. "On top of that, he and his films were very heartfelt, even with his tabloid sensibility. Which is interesting because the way audiences may have looked at them over the years has been ironic.
"When you think of Quentin Tarantino, who is really influenced by Fuller, Tarantino movies are kind of ironic and often don't have the sincerity that Fuller had. Fuller believed in America. Believes in the most idealistic form of America and yet he is also critical of the failure of the United States to live up to his ideals. His heart was truly in the right place and I am interested in how this will translate to modern audiences today.
"He was also always the champion of the underdog, whether he was a petty thief, a sex worker, a foot soldier or even a cop; he is always on the side of the people on the ground, against the oppressive forces of totalitarianism. I really appreciate his affinity with everyday people and I think he was able to retain his vision and control over the studios because he made his films within the budget limits of a B-movie. More than that, I find Fuller's films sincere, effective, passionate and deeply anti-racist.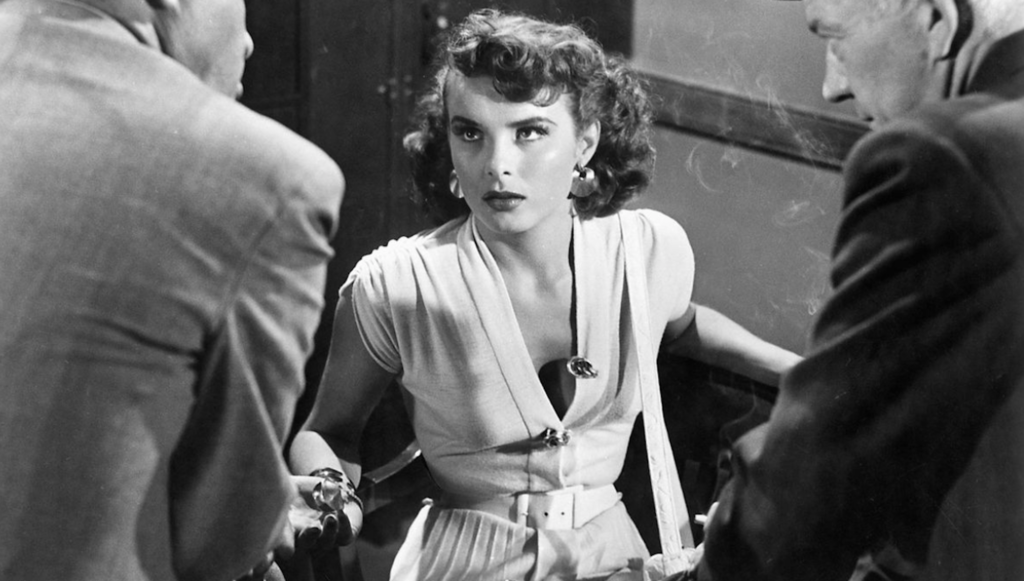 Nine of the ten feature films screened in the series will be presented in 35 mm. MacKay tracked down each of the prints from numerous archives across the country. "One of my favorite memories in general is when I screened a restored 35mm copy of Pickup on South Street (1953) for the Ontario Cinematheque in the early 2000s," MacKay said. "I was just dazzled by the sharpness and density of it all, especially the famous scene in the subway; you could see every pore and every bead of sweat on Jean Peter's handsome face. It's also worth noting that Richard Widmark and Thelma Ritter are particularly memorable in what the program declares "is one of the greatest film noir of all time." 35mm print (courtesy of the George Eastman Museum) screens Friday, 29 at 7 p.m.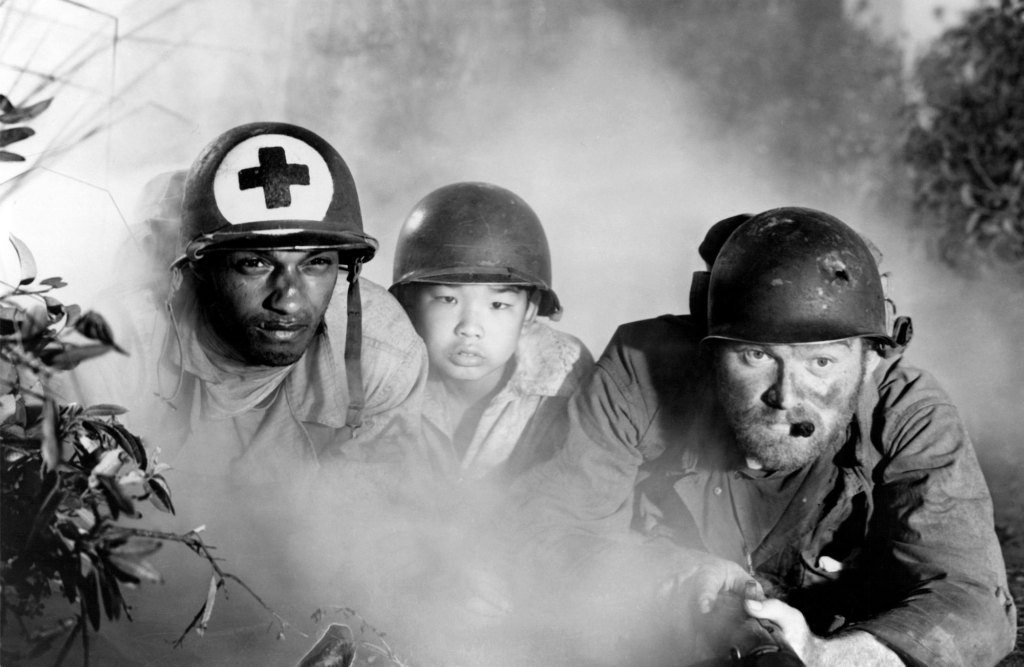 The series continues with his first (many) war films: The steel helmet (1951), a surprisingly gritty exploration of American racism set (and realized) during the Korean War. Fuller's real-life trials and tribulations during World War II play a huge role in his unromantic views on war. (He landed on the beaches of Normandy, Sicily and North Africa and even filmed 16mm footage of the liberation of the Falkenau concentration camp in Czechoslovakia. The footage, known as VE +1– was recently selected for preservation by the National Film Registry.) The US Pentagon has given perhaps the greatest criticism for steel helmet upon its release, calling it "vicious and full of perversions". 35mm film (courtesy of the Academy Film Archive) screened Wednesday, August 3 at 7 p.m.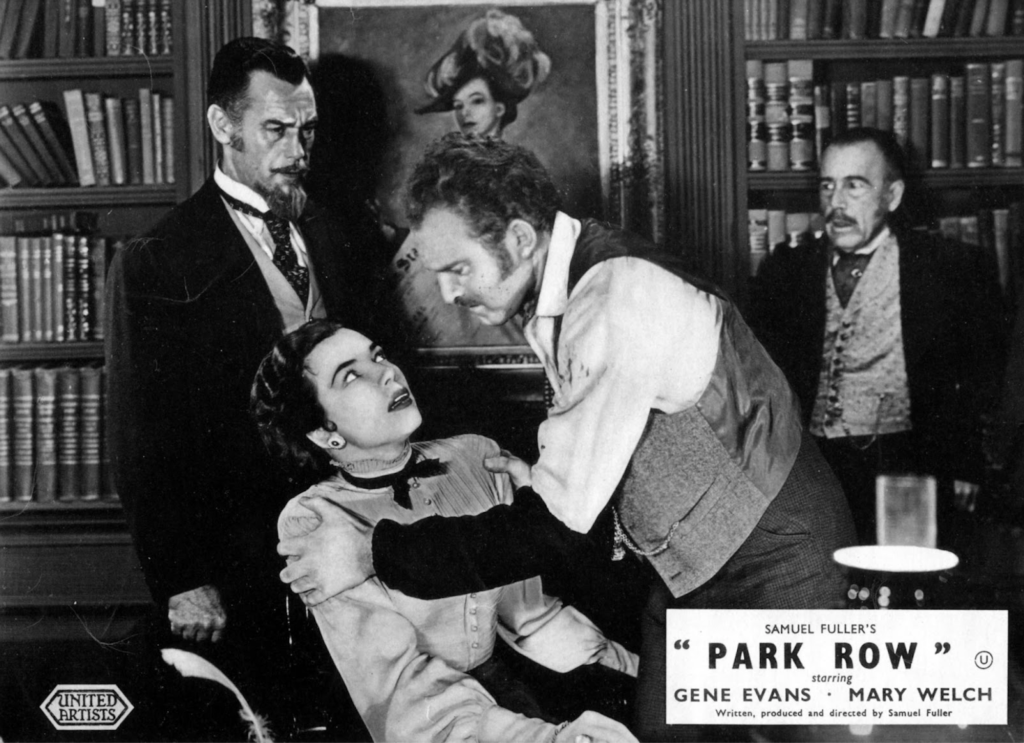 Even though Park Row (1952) is set in 1886, Fuller tapped into his early working days as a newspaper editor at age 12, then graduated as a journalist at age 17. By far his most autobiographical film, Fuller said it was "the story of my heart", embodying all the love, hate, action and emotion he associated with the press. 35 screens mm (courtesy of Park Circus) on Friday, August 5 at 7 p.m.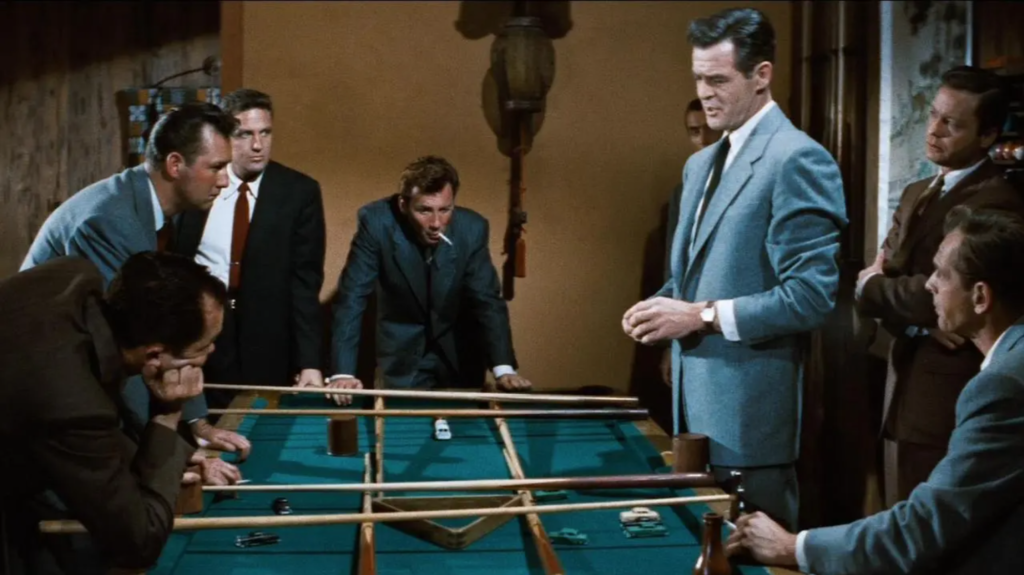 Bamboo house (1955) is an incredibly brave film noir that not only exposes PTSD, racism, and immorality among a group of former American soldiers, but also the very first post-war Hollywood film set in Japan. Hard-hitting actors Robert Ryan, Robert Stack and Shirley Yamaguchi (from Kurosawa's 1950 film Scandal) are quite memorable as Fuller captures them in stunning CinemaScope and DeLuxe Color on the streets of Tokyo. 35mm screens (courtesy of the George Eastman Museum) Wednesday, August 10 at 7 p.m.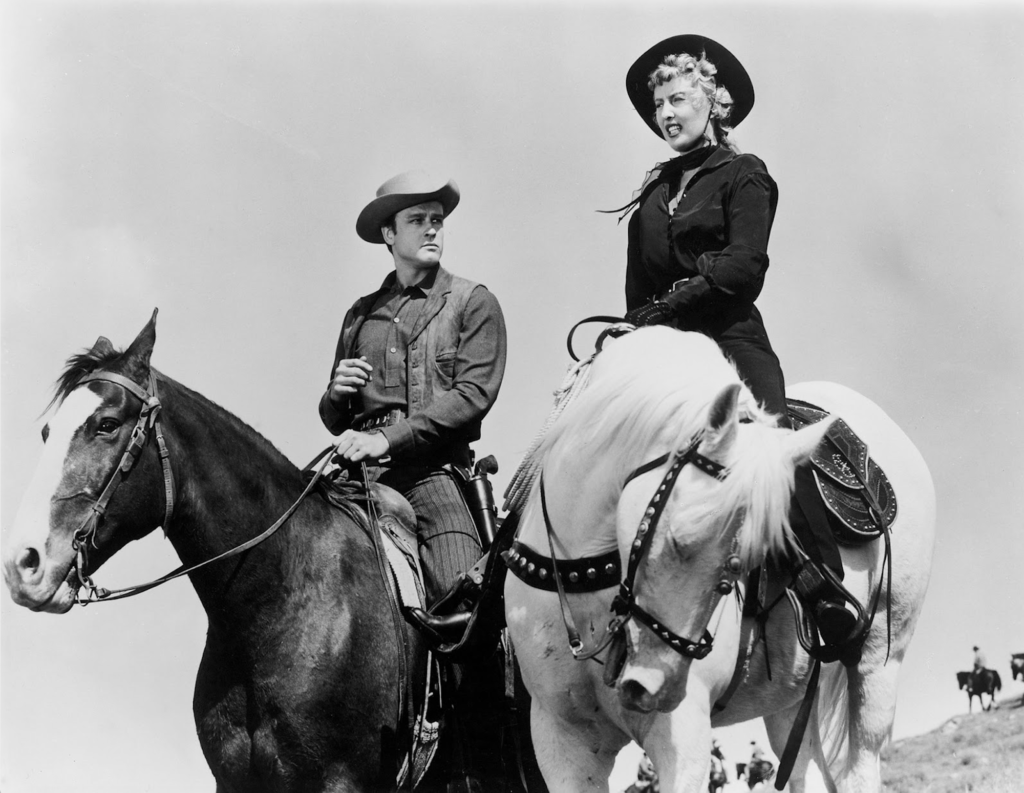 Barbara Stanwyck Is Absolutely Fascinating in Fuller's Feminist Western Forty guns (1957), in a performance that ranks easily alongside his own in Anthony Mann's 1950 revisionist western The Furies, as well as Joan Crawford's turn in Nicolas Ray Johnny Guitar (1954). It also features one of the longest tracking shots ever made at Fox's studio at the time, lasting nearly three minutes. This is the only film presented in a restored DCP (courtesy of 20th Century Studios/Criterion Pictures) and screened Friday, August 12 at 7 p.m.
The Crimson Kimono (1959) not only kicks things off with a sinister bang (tied with Welles' opening sequence for his own 1959 film A touch of evil), this harrowing film noir is decades ahead of its time as it tackles racial inequality and race relations head-on. The film was shot on the street of Little Tokyo in Los Angeles and stars Glenn Corbett and Victoria Shaw, but it's James Shigeta's delicately nuanced performance that will be remembered for a lifetime. What's even more powerful is that this 1959 film is still a precursor to most films made in Hollywood today. Don't miss this 35mm print (courtesy of the Academy Film Archive) and screens Wednesday, August 17 at 7 p.m.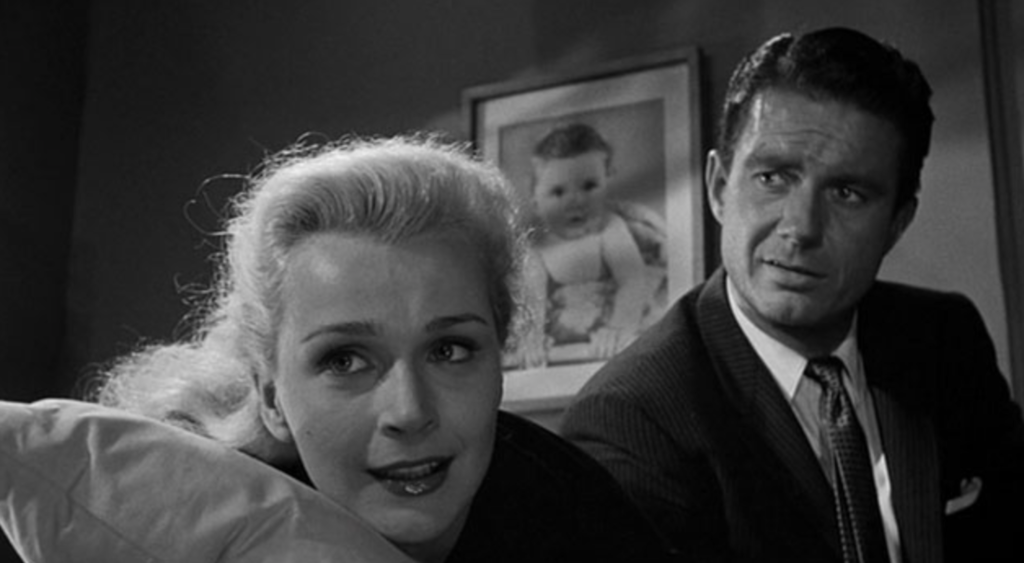 United States Underworld (1961) is one of the deepest cuts in this 10-movie series and is based on real Saturday Evening Post articles. It sports an utterly devastating performance from Cliff Robertson who plays a man who has been seeking revenge for his father's death since he was 14 years old. Once he teams up with Dolores Dorn (a sex worker named Cuddles), get ready for one of the most alarming film noir of Fuller's career. 35mm print (courtesy of the Academy Film Archive) and screenings on Saturday August 20 at 7 p.m.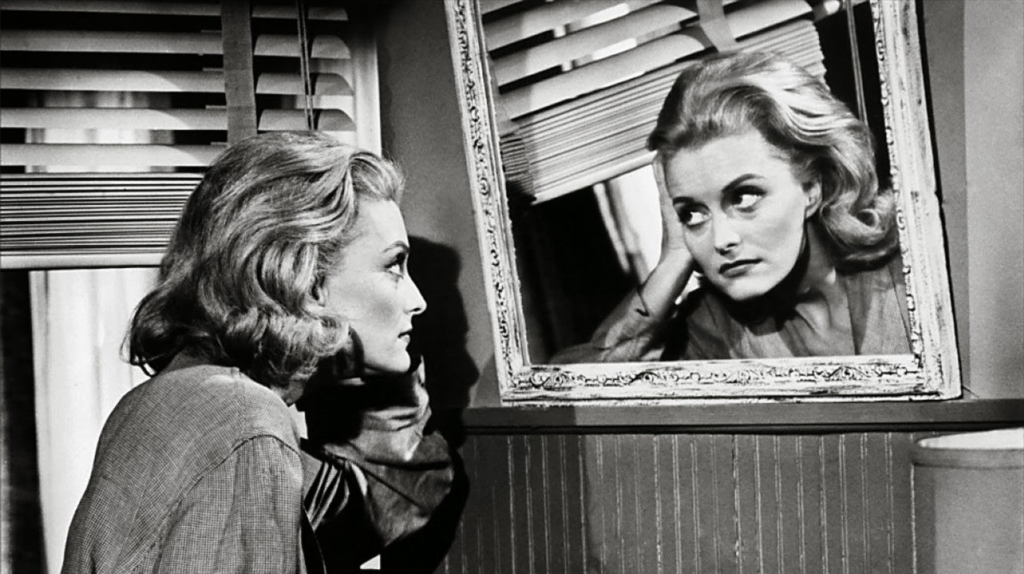 The Naked Kiss (1964)
Combining melodrama and determined camp, Fuller leaned into the salacious '60s completely with this downright exploitation flick. Added to this is a truly neo-heartfelt performance from Constance Towers, whose wild ways of the character (from sex worker to orthopedic doctor) have probably inspired more acting performances in the past 60 years than anyone realizes. really. 35mm print screens (courtesy of UCLA Film & Television Archive) Wednesday, August 24 at 7 p.m.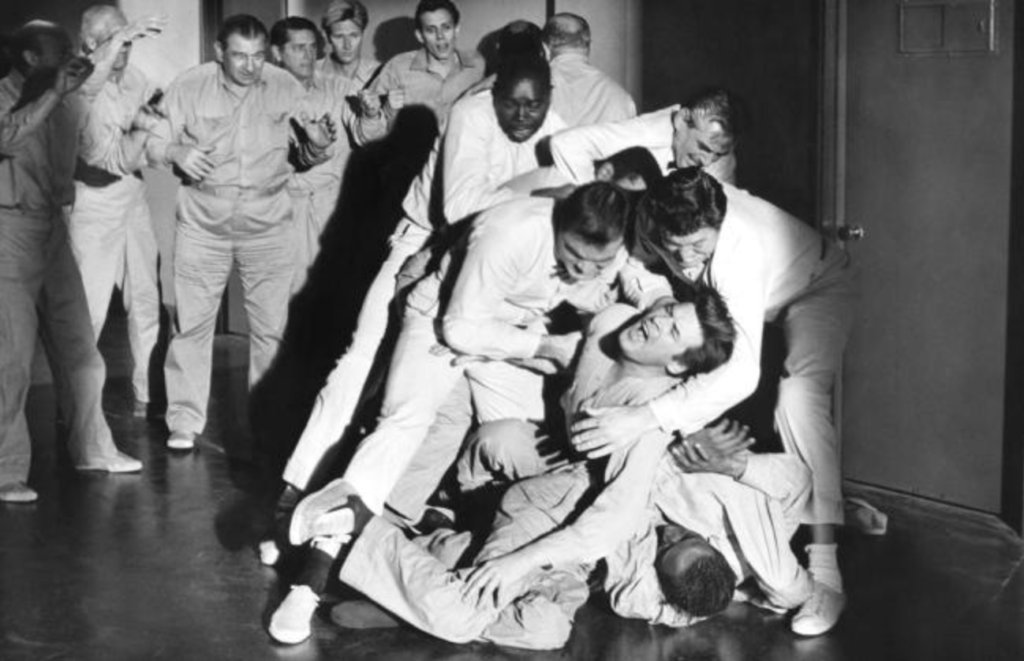 shock corridor (1963)
Continuing his shocking cinematic spree, Fuller reunited with Constance Towers with Peter Breck, James Best and Hari Rhodes to explore the explosive existentialism of the early '60s by way of a mental institution. Prophetically preceding Roger Corman's American International Pictures phenomenon as well as Miloš Forman's Oscar Flight over a cuckoo's nest (1975), this psychotic satire comes straight out of Gaspar Noé's psyche. 35mm screens (courtesy of UCLA Film & Television Archive) Saturday, August 27 at 7:00 p.m.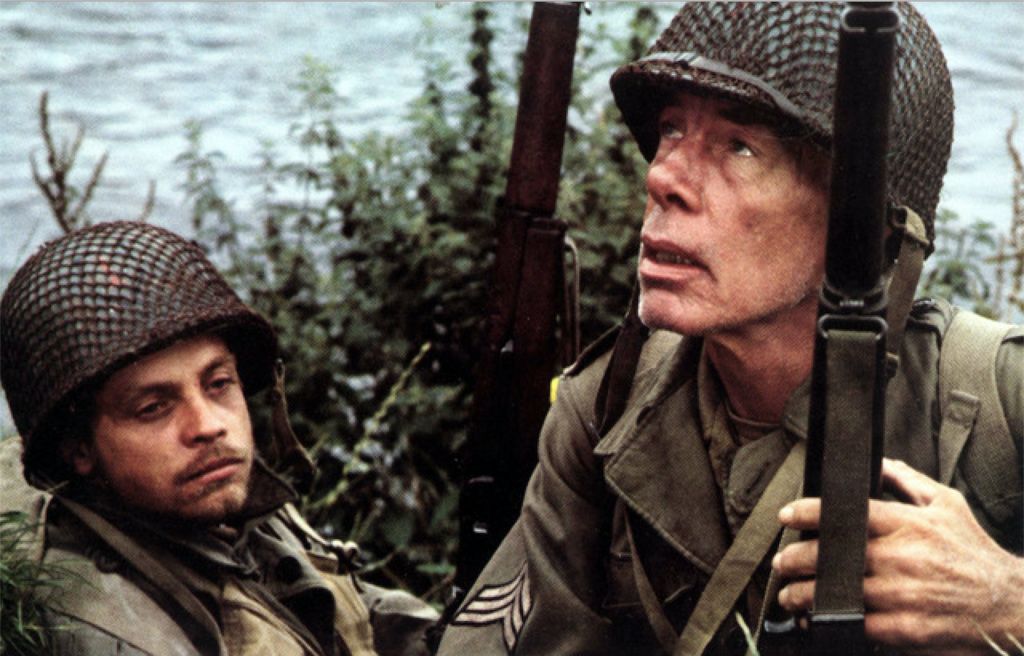 Sam Fuller's 30-year dream project The big red: reconstruction (1980/2004) is a semi-autobiographical war epic, based on his own combat experience in World War II. Attempting to make the film for over 20 years (which would have starred John Wayne), Peter Bogdanovich helped set up the production at Paramount. Lee Marvin (in one of his final roles) was brilliantly cast as Sergeant Mark Hamill (of The Empire Strikes Back era) took on the role of Private Griff, a character who appears in all of Fuller's films, and a pre-revenge of the nerds Robert Carradine completes the peloton. Unfortunately, the film was recut by the studio when it was originally released in 1980. Fortunately, Richard Schickel and Bogdanovich did their best to reconstruct Fuller's original vision in 2004, adding 47 minutes back into the film, based on notes left by Fuller, who died aged 85 in 1997. Catch this rarely screened 35mm print of the 163-minute reconstruction (courtesy Park Circus) on Wednesday, August 31 at 7 p.m.
Jesse Hawthorne Ficks is the Film History Coordinator at the Academy of Art University in San Francisco and a member of the San Francisco Bay Area Film Critics Circle. He curates and hosts "MOViES FOR MANiACS" at the Castro Theater, a series of films celebrating underrated and overlooked cinema, in a neo-sincere way.