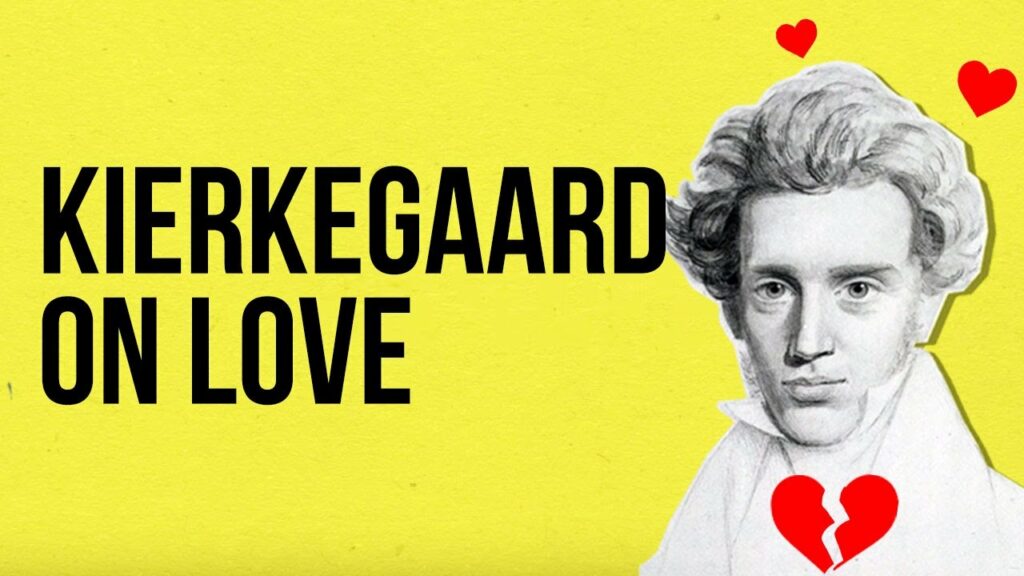 Kierkegaard on Why We All Misunderstand Love's True Meaning: An Animated Explanation
Soren Kierkegaard died in 1855, but if he had glimpsed our modern landscape of dating apps, he probably would have understood it. "People who otherwise pride themselves on being unbiased will apply terribly strict criteria to their choice of mate," says Alain de Botton in the School of Life animated video above. "They want someone with just a certain type of face or income or sense of humor. They see themselves as kind and tolerant, but when it comes to love, they have all the breadth of mind of a follower of a "caste system in which men are inhumanly separated by the distinctions of earthly life".
Kierkegaard noticed these human tendencies even in his time, and in his opinion they had nothing to do with love – true Christian love, that is, he spent a good part of his philosophical career to try to elucidate. He insisted, de Botton explains, "that most of us have no idea what love is, even though we keep referring to that term."
Whether in Europe in the 19th century or almost anywhere in the world today, we believe in romantic love, which involves "the reverence and adoration of a very special person with whose soul and body we hope to unite ours". But this, according to Kierkegaard, results in "a narrow, impoverished sense of the love that should actually be".
The version of Christian love advocated by Kierkegaard "commands us to love everyone, beginning, most harshly, with all those whom we instinctively consider unworthy of love." In this view, those whom we believe to be "cheated, ugly, irritating, venal, misguided or ridiculous" are exactly the people to whom we must "extend our compassion", identify and understand the difficulties that have made them what they are. are and offering our kindness and forgiveness accordingly. The ultimate goal, according to Kierkegaard, is "to love everyone without exception," which may well seem like an unreasonable demand. But how less reasonable is that than the checklists that so many of us screen our potential matches with?
To go deeper, read Kierkegaard's book, works of love.
Related Content:
An animated Monty Python-style introduction to Søren Kierkegaard, the first existentialist
Søren Kierkegaard: a free online course on the "father of existentialism"
The existential philosophy of Kierkegaard, Sartre, Camus explained with 8-bit video games
What is love? BBC philosophy animations feature Sartre, Freud, Aristophanes, Dawkins and more
Dear Immanuel – Kant gives loving advice to a broken-hearted young woman (1791)
Coffee drinking philosophers: the excessive habits of Kant, Voltaire and Kierkegaard
Based in Seoul, Colin Marshall writes and distributests about cities, language and culture. His projects include the Substack newsletter books about cities, the book The Stateless City: A Walk Through 21st Century Los Angeles and the video series The city in cinema. Follow him on Twitter at @colinmarshall Or on Facebook.