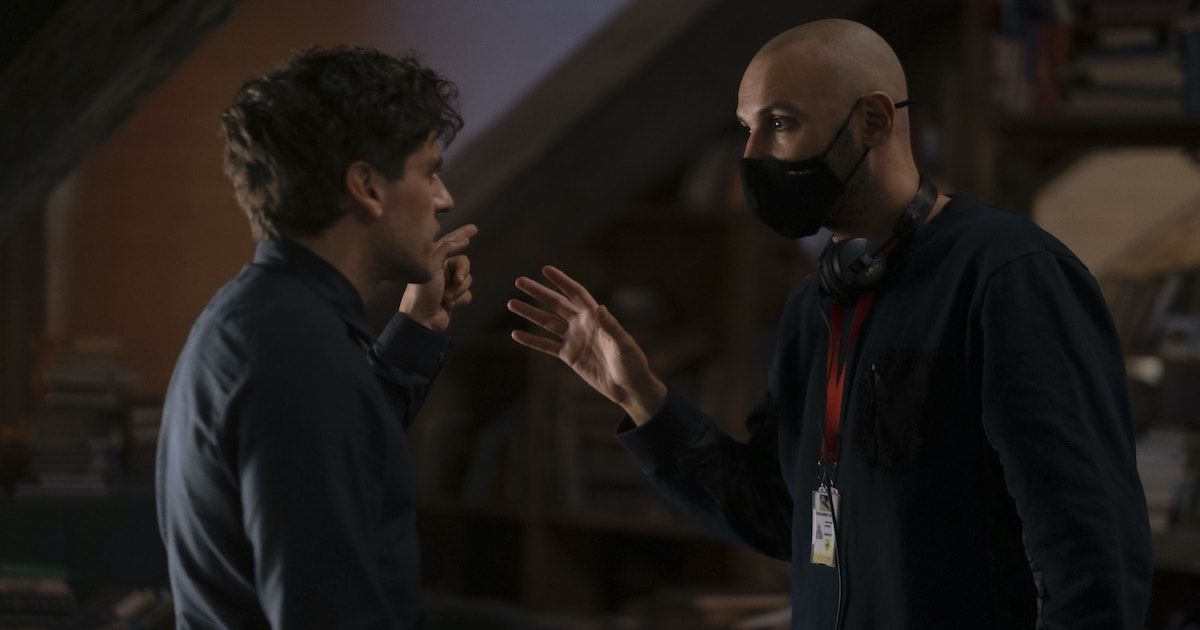 "Wait until the show is over"
It looks like Moon Knight will be Jewish. After all the controversy that revolved around whether the character would be Jewish in the Disney + moon knight series, it has now apparently been confirmed by the show's lead director that the character will be Jewish – and it could happen as it does in Marvel Comics.
When one person said on twitter, "this whole moon knight situation has continued to prove to me that MCU fandoms have never been safe for Jewish people, or really for any marginalized group." However, in a reply sent in response to the MCU fan on Twitter, moon knight Lead director Mohamed Diab has seemingly confirmed that Marc Spector's character will be Jewish, fans just have to "wait for the show to end."
Why does Diab specify that the Twitter user may have to wait for the last episode of the season before being happy? The answer to this question may lie in the character's complex personalities.
The nature of Moon Knight's various identities has changed over the five decades the character has appeared in Marvel Comics panels, and it's unclear which interpretation of the character will align most closely with the version that will be played by Oscar. Isaac in the Disney+ series, the first episode of which arrives for streaming on Wednesday, March 30.
In the character's early appearances in Marvel Comics, the storyline sometimes made it seem like Steven Grant and Jake Lockley were aliases intentionally created by Marc Spector. At this early stage in the comics, it was sometimes unclear whether Khonshu was a real entity or just an illusion created by Mark's mind, and surrounding characters openly expressed their doubts about the validity of the deity that has "resurrected" the mercenary Spector.
However, in subsequent executions, it was clearly established that Khonshu was a legitimate extra-dimensional entity that did indeed have the ability to bring the deceased Spector back to life. This process was confirmed to have "re-mapped" Spector's brain, leading to the manifestation of four different "aspects", each of which was given a personality by Spector's mind – although the personalities sometimes changed (and during a 2011 twelve-issue run by Brian Michael Bendis and Alex Maleev, they included Spider-Man, Captain America, and Wolverine).
Comic Book History Holds Key to Jewish Confirmation
A more recent edition from 2016 led by Jeff Lemire, Greg Smallwood, Francesco Francavilla, James Stokoe, Wilfredo Torres and others may hold the key to Diab's somewhat enigmatic confirmation. In this run, Spector wakes up in a mental hospital…or does he? Throughout the series, the character's understanding of reality is challenged, not only by himself but also by the perspective of the book. Featuring a rotating roster of artists who each brought a very different flair to the perspectives of Moon Knight's various personalities, this series at times thrust the protagonist and reader into a world where, say, Moon Knight was actually the star of a film produced by Marvel Studios.
In moon knight #10 of the 2016 run, we see a throwback to Spector's childhood. In scenes that take place alongside a "current" storyline, we witness an incident early in Spector's life in which his father, a rabbi, stumbles across his son having a conversation with another boy named "Steven Grant", who is not Jewish, but from the father's point of view, young Marc is the only child in the room.
A combination of the elements of these stories could see a situation where Spector's personality has been totally overshadowed by Grant's, and as viewers, fans are "on board" when it comes to Grant's perspective. If he ends up "recovering" Spector's personality and accompanying memories, he might "find out" that he is Jewish. As such, and due to the reality-warping perspective that characterizes many Moon Knight comic book stories, audiences may not be made aware of this information until later episodes of the season. (even though Spector has always been Jewish).